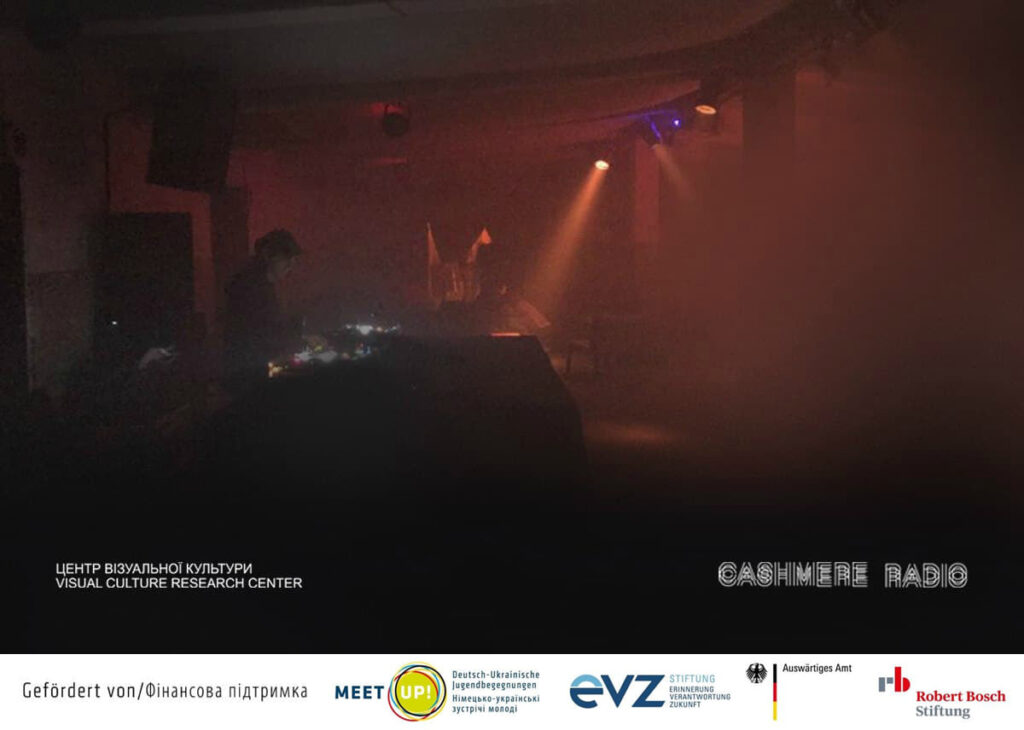 Residency of Electronic Music "Nachtkultur/Нічна культура". Second Part

November 23 – December 13, 2020
The second part of the Residency of Electronic Music "Nachtkultur / Нічна культура" has started. The aim of the project is to establish intercultural dialogue and engage young people in social action. The residency first took place in July 2019.
The global pandemic, against the backdrop of a political and economic crisis, has affected all spheres of life. Night culture, which only yesterday was proclaimed the most progressive, today has received the status of illegal and is under threat of extinction. The activities of independent cultural organizations were terminated, international cultural ties were interrupted, and a lack of understanding of the problems and values of the cultural sphere, as well as the lack of support from the state, confronts us with the question of whether an electronic music scene can survive COVID-19.
Given such negative socio-political circumstances, the priority of the second part of the residency of electronic music "Nachtkultur / Нічна культура" is to create conditions for continued international communication and cooperation. First of all, the format of the residency makes it possible to consider the state of emergency and try to jointly look for potential ways out of it.
For three weeks, twelve representatives of German and Ukrainian night culture will meet with the help of digital technologies, being in organized studios in Kyiv and Berlin. The residency will be accompanied by practical and theoretical seminars conducted by invited professionals, as well as a public series of radio programs created by the participants.
Organized by Cashmere Radio (Berlin, Germany) and Visual Culture Research Center (Kyiv, Ukraine)
Team: Lukas Grundmann, Kateryna Nikolenko, Nazarii Sovsun
The project was implemented within the "MEET UP! German-Ukrainian Youth Encounters" programme with support from the Foundation "Remembrance, Responsibility and Future" (EVZ). The opinions expressed by the authors are not necessarily those of the Foundation EVZ. The author is solely responsible for the content.