Tuesday, 20 December 2016, 19:00
The video-play Communion unfolds as the clash between 3 female characters: the subaltern, unenlightened hired worker and the representatives of the cultural elite, who happen to convey the values of religion and spiritual growth, thus speaking on behalf of social authority and ethical power. The play is not so much the social critique, but rather an attempt to reveal the hypocrisy in the institute of belief, which pretends to appropriate the rhetoric of virtue, but stems from oppression. The play questions the issue of commons in the conditions of extreme inequality paired by the social hegemony of the elites, manifested as well as an intellectual and cultural domination. However, the quest among the protagonists is still about the search of experiences that would paradoxically accomplish the expectation of commonality.
Communion (2016, 25', English subtitled HD video).
Based on the original play by Keti Chukhrov, 2009.
Translation: Stephany Sandler, Marijeta Bojovich, Kevin Platt, Bella Shaevich, Ainsley Morse.
Producer: Olga Shirokostup.
Video editing: Victor Alimpiev.
Performers: Vera Kuznetsova, Keti Chukhrov, Anastasia Ivanova.
Camera: Sergey Shilovs.
Сhoreography: Natalia Obelchak.
Sound: Victor Timshin and TEAMSOUND STUDIO.
Music: Nikolay Krasotkin.
Subtitles: Alex Buldakov. Supported by Rosa Luxemburg Foundation (Moscow).
Keti Chukhrov (Higher School of Economics)
– ScD in philosophy (RSUH), associate professor at the Department of Cultural Theory at the HSE, visiting professor at the European University at St. Petersburg. Head of the theory department at NCCA. Her research interests are the ontology of performing, comparative epistemologies of socialism and capitalism, art-systems and post-human studies. She authored numerous texts on art theory, cultural politics, and philosophy, published in Afterall, Moscow Art Magazine, Artforum, Brumaria, Documenta magazines, e-flux journal, Voprosi Philosophii, Stasis, etc. Book-length publications include: To Be – To Perform. 'Theatre' in Philosophical Criticism of Art (2011); Pound &£ (1999), and a volume of dramatic writing: Just Humans (2010). With her video-play "Love-machines" she participated at the Bergen Assembly and "Specters of Communism" (James Gallery, CUNY, NY, 2015). Her Latest video-play "Communion" was in the program of the Kansk video film festival (Moscow, 2016) and exhibited at the Ljubljana Triennial 2016, U-3 (cur. B. Groys)
The screening takes place within the framework of the exhibition Kinotron.
Admission is free
The exhibition is supported by the Ministry of Culture and National Heritage of the Republic of Poland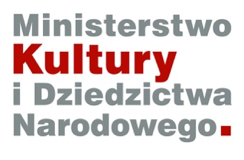 Partners: Oleksandr Dovzhenko National Centre
Museum of Modern Art in Warsaw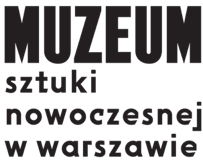 International Human Rights Documentary Film Festival Docudays UA
Organizers: Visual Culture Research Center, Krytyka Polityczna
Media partners: Українська Правда. Життя, Korydor,  Moviegram, Cultprosir, Update, Політична критика