Friday, 17 March 2017, 19:00
GIRL POWER is a documentary that presents female graffiti writers from fifteen cities – from Prague to Moscow, Cape Town, Sydney, Biel, Madrid, Berlin, Toulouse, Barcelona, and all the way to New York. The graffiti community is predominantly a man's world, and men often share the view that graffiti – namely the illegal kind – is not for girls. And yet women have become increasingly more emancipated in recent years; there are female graffiti shows, magazines, and websites. Girl Power captures the stories of ladies who have succeeded in the male graffiti world.
Trailer
Girl Power, Czech Republic, 2016, 90'
Punk Film
Directors: Sany, Jan Zajíček
Awards:
Filmový festival Finále Plzeň (2016)
The film will be shown in the original language with Ukrainian subtitles.
About directors:
Sany studied Marketing Communication. She actively participates in organizing cultural events in Prague and abroad. She has produced several big festivals. She is one of the few active graffiti writers in the Czech Republic. She has devoted herself to graffiti for 14 years.
Movie director, animator, and editor Jan Zajíček studied Animation and Direction at the Film and TV School at the Academy of Performing Arts in Prague. He has composed the music for several movies, edited documentary films and feature film trailers. He has created a broad range of animated and live action TV spots and jingles. He was one of the pioneers of the Czech graffiti scene at the beginning of the 1990s.
Admission is free
Organizer: International Festival of Film and Urbanism "86"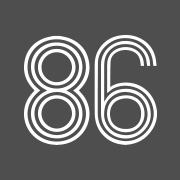 Partner: Visual Culture Research Center
Supported by: ERSTE Stiftung та Charles Stewart Mott Foundation