Sunday, 20 November 2016, 19:00
The lecture within the framework of Kinotron exhibition traces conceptual correlations between the ideas of the three key figures of the scientific-and-technological revolution era in the Soviet bloc countries: science fiction writer Stanisław Lem, filmmaker Felix Sobolev, and the founder of Kyiv Institute of Cybernetics Viktor Glushkov. They are united by their interest in cybernetics as the science of communication, operation and control over complex systems, as well as a quick way to achieve economic, artistic and scientific progress.
In the same time, films by Felix Sobolev demonstrate a fair concern about rapid militarization and automation of war, which have reached a planetary scale. Sobolev's films often follow the Cold War narrative, allowing him to shift responsibility to an imaginary enemy. However, when he addresses the problem of humanity, or the human as collective notion, it becomes clear that the barrier between "them" and "us" disappears, because the only way to deal with the new type of cybernetic enemy, which has emerged during World War II, is to turn into it, accepting its rules, appropriating its desire, adapting to its behavior.
Svitlana Matviyenko is a media researcher (PhD in History and Philosophy of Technologies and Information Theory, West Ontario University, 2015; and PhD in Theory of Criticism and Film and Media Theory, Missouri University, 2011). She lectures at the Faculty of Information and Media Studies at West Ontario University. She is co-editor (jointly with Paul D. Miller) of the book The Imaginary App (MIT Press, 2014), a collection of studies on mobile applications and cloud computing. Her research interests include parallel histories of cybernetics and psychoanalysis, a phenomenon of a complicit user and media archeology of information war. Recent publications: "Interpassive User: Complicity and the Returns of Cybernetics" (Fibreculture Journal 25 "Apps and Affect") and "Cinema for A Missing People: Gilles Deleuze's Crystal Image and Alexander Dovzhenko's Zvenyhora". Currently, she works on the book (co-authored by Nick Dyer-Witheford) "Іnformation Wars and Personalized Internet".
The lecture takes place within the framework of the exhibition Kinotron, opening on Saturday, November 19 and closing on December 25.
The exhibition presents a little-known, yet unique, phenomenon in Ukrainian film history: the experimental works of the representatives of "the Kyiv school of scientific film," which emerged in the 1960s around a famous filmmaker Felix Sobolev. His films Seven Steps beyond the Horizon, Me and the Others, etc. were the first to show that scientific film can be popular with the mass viewer, being still an experimental synthesis of art and science.
Exhibition concept: Oleksiy Radynski
Research group of the project: Ruslana Koziyenko, Serhiy Klymko, Oleksiy Radynski
Exhibition architect: Oleksandr Burlaka
Admission is free
Opening hours: Tue–Fri, 14:00–20:00; Sat–Sun, 12:00–20:00. Monday – closed.
The exhibition is supported by the Ministry of Culture and National Heritage of the Republic of Poland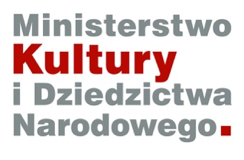 Partners: Oleksandr Dovzhenko National Centre
Museum of Modern Art in Warsaw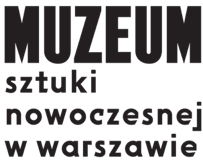 International Human Rights Documentary Film Festival Docudays UA
Organizers: Visual Culture Research Center, Krytyka Polityczna
Media partners: Українська Правда. Життя, Korydor,  Moviegram, Cultprosir, Update, Політична критика