Monday, 19 December 2016, 19:00
Materiality of the Ideal in the Philosophy and Culture of Socialism
The notion of the ideal continues to haunt the contemporary thought even despite accusations of the continental philosophy in the ideologization of the material processes coming from the ANT or the object oriented ontologies. Interestingly, it is with the proliferation of the contemporary materialisms that it became evident to what extent the materialist dialectics of the marxist thought differs from the vulgar materialisms of the OOO of nowadays. Meanwhile in the Soviet philosophy – in works by Vygotsky, Ilyenkov, Ligshitz – long before Badiou and Žižek – an attempt was made to dialectically converge mind and body, notion and thing, the ideal and the material, the abstract and the concrete. Such dialectics of the ideal and the material could not have emerged without the specific context of the socialist economics with all its vicious aspects; and it completely changes our view on the issues of emancipation, labor, art production and freedom.
Keti Chukhrov (Higher School of Economics)
– ScD in philosophy (RSUH), associate professor at the Department of Cultural Theory at the HSE, visiting professor at the European University at St. Petersburg. Head of the theory department at NCCA. Her research interests are the ontology of performing, comparative epistemologies of socialism and capitalism, art-systems and post-human studies. She authored numerous texts on art theory, cultural politics, and philosophy, published in Afterall, Moscow Art Magazine, Artforum, Brumaria, Documenta magazines, e-flux journal, Voprosi Philosophii, Stasis, etc. Book-length publications include: To Be – To Perform. 'Theatre' in Philosophical Criticism of Art (2011); Pound &£ (1999), and a volume of dramatic writing: Just Humans (2010). With her video-play "Love-machines" she participated at the Bergen Assembly and "Specters of Communism" (James Gallery, CUNY, NY, 2015). Her Latest video-play "Communion" was in the program of the Kansk video film festival (Moscow, 2016) and exhibited at the Ljubljana Triennial 2016, U-3 (cur. B. Groys)
The lecture takes place within the framework of Kinotron exhibition.
Admission is free
The exhibition is supported by the Ministry of Culture and National Heritage of the Republic of Poland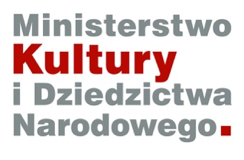 Partners: Oleksandr Dovzhenko National Centre
Museum of Modern Art in Warsaw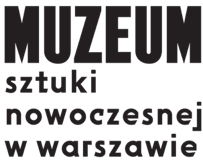 International Human Rights Documentary Film Festival Docudays UA
Organizers: Visual Culture Research Center, Krytyka Polityczna
Media partners: Українська Правда. Життя, Korydor,  Moviegram, Cultprosir, Update, Політична критика