Saturday, 19 November 2016, 19:00
"Kinotron is a new form of film production.
The analogy emerges immediately: cyclotron, synchrophasotron, etc.
It's all about highest velocities and giant energies."
From the Felix Sobolev archive
The exhibition presents a little-known, yet unique, phenomenon in Ukrainian film history: the experimental works of the representatives of "the Kyiv school of scientific film," which emerged in the 1960s around a famous filmmaker Felix Sobolev. His films Seven Steps beyond the Horizon, Me and the Others, etc. were the first to show that scientific film can be popular with the mass viewer, being still an experimental synthesis of art and science. Yet, the vast majority of Sobolev's visions never became a reality.
At the exhibition Kinotron, which is the result of the archival research of Felix Sobolev and his colleagues, the utopian ideas by "the Kyiv school of scientific film" will be shown to the public for the first time. Sobolev described the idea of "kinotron" as the "new form of film production," which would enable a "powerful acceleration" of filmmaking and creative thinking in general. This idea remained on paper, as well as many other Sobolev's intentions.
The exhibition concept, based on an archival discovery, suggests that Sobolev and his colleagues could have made a film adaptation of Stanisław Lem's philosophical essay Summa Technologiae – a film, which could have caused a revolution in film. Kinotron exhibition juxtaposes these unrealized utopian ideas with the footage filmed by "the Kyiv school of scientific film" under the conditions of strict bureaucratic control over film production. These films cover various spheres of contemporary science – from experimental sociology to astrophysics, from political science to cybernetics (special role in Ukrainian scientific film history belongs to its collaboration with the Institute of Cybernetics, founded by Viktor Glushkov in Kyiv). Today, in the times of a renewed interest to the ideas of acceleration and technological expansion of human capabilities, the idea of kinotron deserves its late implementation – at least in the exhibition format.
Exhibition concept: Oleksiy Radynski
Research group of the project: Ruslana Koziyenko, Serhiy Klymko, Oleksiy Radynski
Exhibition architect: Oleksandr Burlaka
Admission is free
Opening hours: Tue–Fri, 14:00–20:00; Sat–Sun, 12:00–20:00. Monday – closed.
The exhibition is supported by the Ministry of Culture and National Heritage of the Republic of Poland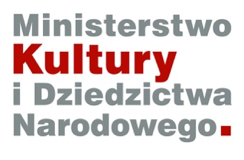 Partners: Oleksandr Dovzhenko National Centre
Museum of Modern Art in Warsaw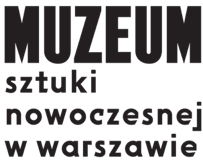 International Human Rights Documentary Film Festival Docudays UA
Organizers: Visual Culture Research Center, Krytyka Polityczna
Media partners: Українська Правда. Життя, Korydor,  Moviegram, Cultprosir, Update, Політична критика