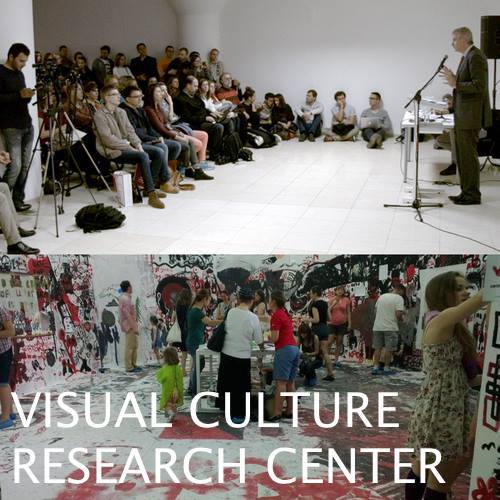 Amsterdam, Wednesday 12 November 2014
2015 ECF Princess Margriet Award goes to courageous cultural initiatives in Greece and Ukraine.
The European Cultural Foundation (ECF) is proud to announce the ECF Princess Margriet Award laureates for 2015 – the Athens Biennale (Athens, Greece) and the Visual Culture Research Center (Kiev, Ukraine).
The Award jury agreed unanimously to give the 2015 edition of the ECF Princess Margriet Award to these two courageous cultural initiatives based in Athens and Kiev. The Award, which will be presented on 31 March 2015 in Brussels, and includes a sum of €25,000 for each laureate.
The new ECF Princess Margriet Award laureates have been chosen for their work building on the public sphere, creating sorely needed open space for artistic imagination.
By choosing to honour these two laureates, ECF is sending a strong signal for the future of independent cultural initiatives in wider Europe that are showing us how transformative culture can be, even in the most challenging political and economic circumstances.
"Their commitment to nurturing a vibrant and inclusive environment involves a broader public in cultural participation and underscores the pivotal role that culture plays in the democratic development of Europe's communities." — Katherine Watson, Director ECF
Athens Biennale, Greece
The Athens Biennale has re-imagined the model of the biennale as a space for cultural debate and grassroots organising in contemporary Greece. It has reinvented the art biennale as a structure that enables new forms of solidarity between local and international cultural communities and wider civic engagement. The most recent biennale in 2013 was organised in the format of an Agora, which in ancient times referred to a gathering space that had overlapping social, business and political uses. The biennale took an innovative collective curatorial approach that breaks radically from a consumer-oriented model of exhibition-making. Faced with severe funding, the Athens biennale proves the power of self-organisation and building common ground through culture.
Visual Culture Research Center, Ukraine
The Visual Culture Research Center was founded in the Ukraine capital of Kiev in 2008 as a platform for collaboration between academics, artists and activists. The centre is an interdisciplinary meeting ground for social activism and progressive artistic programming that is making an unprecedented contribution to the shaping of cultural production and debate in Kiev and across the Ukraine and the region. Led by a dynamic and engaged group, the centre succeeds in connecting diverse Ukrainian and international audiences to develop a more complex understanding of how art and critical cultural thinking can equip us with the skills of open-mindedness and a powerful imagination – skills that are so vital to progressive democratic society.
"From Europe's most fragile borders, facing unforeseeable futures, Visual Culture Research Center and Athens Biennale courageously show us how culture can be a means of solidarity and common ground that create tangible alternatives to the economic and political conflicts of our time."— Chris Dercon, Jury member, Director, Tate Modern
About the ECF Princesss Margriet Award
Ranging from the late UK cultural theorist Stuart Hall to Italian collective Teatro Valle Occupato, previous laureates of the ECF Princess Margriet Award have inspired viable change in the way citizens engage with Europe as a shared cultural space.
The ECF Princess Margriet Award was initiated by ECF in 2008 and named after the foundation's former President Princess Margriet of the Netherlands. It was established in partnership with the Dutch Ministry of Education, Culture and Science and the Dutch Ministry of Foreign Affairs.
Note to editors
For more information: http://www.culturalfoundation.eu/pma
About the European Cultural Foundation (ECF)
ECF has been a staunch supporter of culture in Europe for the past 60 years, believing that culture engages people and can inspire them to solicit new approaches to established concepts of democracy. As the organisation celebrates its 60th anniversary this year, it considers the power of culture to be an essential component in the creation of a more open and inclusive Europe. In her capacity as ECF's President, HRH Princess Laurentien of the Netherlands is an active proponent of ECF's mission.
http://www.culturalfoundation.eu
Contact
Rosa Koenen | Communications Officer | European Cultural Foundation |
Jan van Goyenkade 5, 1075 HN Amsterdam | +31 20 573 38 68 |
r.koenen@culturalfoundation.eu