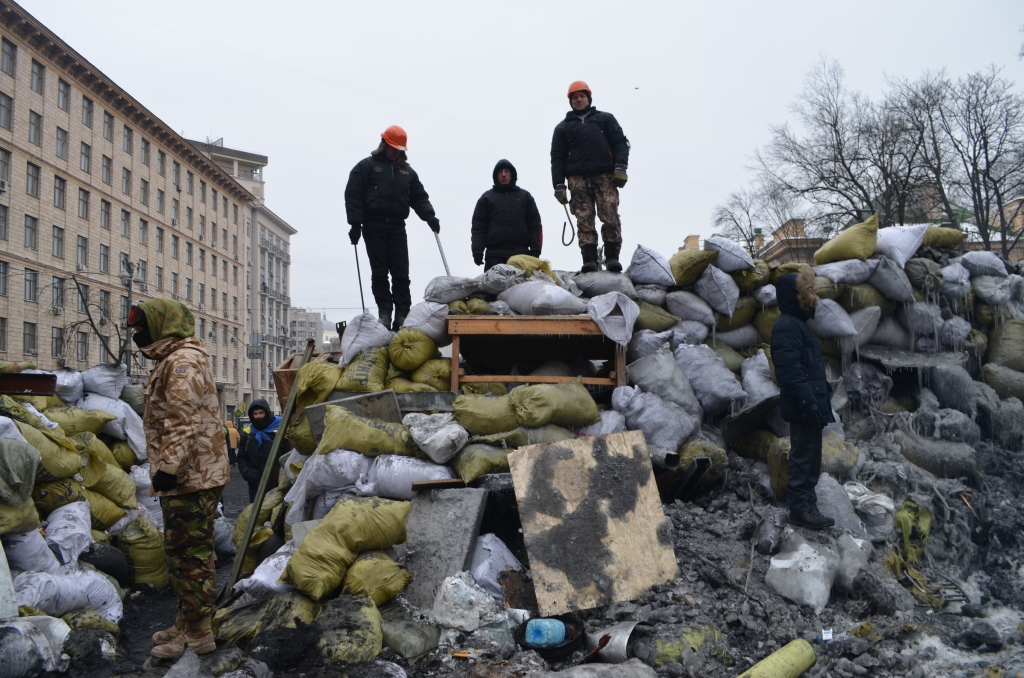 Friday, November 14th, 2014, 19:00 
Visual Culture Research Center
(44 Hlybochytska Street (1st floor), Kyiv)
Moderation – Kateryna Ruban
Visual Culture Research Center and Political Critique invite you to the lecture The Democratic Exception: Resistance and the Making of Popular Sovereignty by a philosopher and political historian Andreas Kalyvas, which will take place on Friday, November 14th, at 19:00.
In his lecture one of the leading researchers of the theory of revolution and history of revolutionary thought – Professor Andreas Kalyvas will trace a birth of popular sovereignty during the struggles against absolute monarchy. Referring to the categories of popular sovereignty, democracy, state, as well as revolutionary break, norm, and exception, researcher suggests a theoretical frame for the analysis of Ukrainian revolutionary experience.
Andreas Kalyvas – philosopher, Professor of Political Science (The New School for Social Research, New York), political theorist and historian of political thought, author of the book Democracy and the Politics of the Extraordinary: Max Weber, Carl Schmitt, Hannah Arendt (2008). In his research he focuses on the problems of popular sovereignty, radical revolutionary break, and constitution making, emergency rule, relations between democracy and constitutionalism, norm and exception in political theory and practice.
Kateryna Ruban – PhD candidate at New York University, member of Visual Culture Research Center, researcher of the Soviet history.
Andreas Kalyvas studies, how the exceptional right of the many to disobey, resist, depose, or kill their (tyrannical) rulers, that is, to break away from the instituted legality, was derived from their sovereign power to determine and establish the political forms of their common life. On the basis of historical reconstruction of the processes, which developed in Europe during the 16th century, Kalyvas defines popular sovereignty as the supreme power to initiate ruptures by instituting forms of government, abolishing, altering, and reforming them. Finally, the author explores the implications of this insurgent doctrine of sovereignty for a theory of the democratic exception against the paradigm of statocentric sovereignty.
Visual Culture Research Center (VCRC) was founded in 2008 for the purpose of creating the interdisciplinary platform for analysis of the Ukrainian post-Soviet condition at the intersection of art, knowledge, and politics. Since its inception VCRC has organized over 150 debates, conferences and seminars with the participation of Ukrainian and international researchers, as well as nearly 20 art exhibitions.
Visual Culture Research Center (44 Hlybochytska Street, 1st floor, Kyiv)
Working language – English
Admission is free
The lecture will take place within the framework of "Between Revolution and War" project with support from Rosa Luxemburg Stiftung (Germany).
Organization partner: Krytyka Polityczna (Poland)
With support from: ERSTE Foundation (Austria)
Information partner:
Contacts:
+38 096 492 96 00 (Natalia Neshevets)
vcrc.org.ua
vcrc@vcrc.org.ua
www.facebook.com/vcrc.org.ua