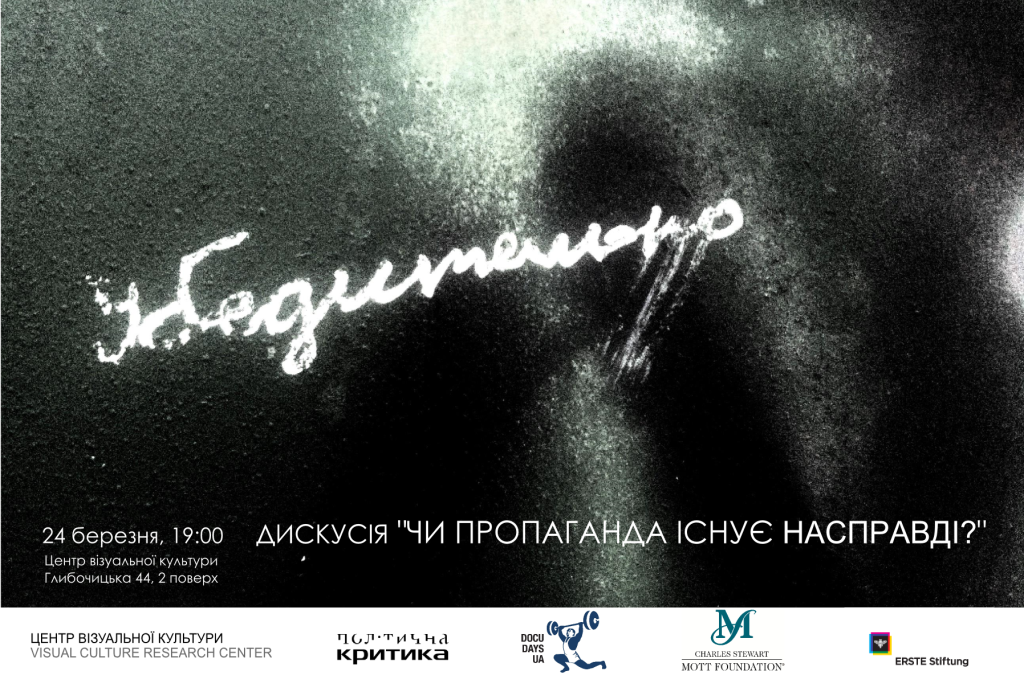 Tuesday, 24 March 2015, 19:00
Visual Culture Research Center (44 Hlybochytska Street (1st floor), Kyiv)
Visual Culture Research Center, Political Critique, and Docudays UA invite you to the discussion «Does Propaganda Really Exist?», which will take place on Tuesday, 24 March, at 19:00.
The concept of «propaganda» is mentioned in legal system, media, public and political discourses. Counterpropaganda – political struggle in media field – became the mission of state apparatus, as well as civil society. However, the content of the term «propaganda» is still opaque, its usage is, to a large extent, intuitive and based on the concealed ideological and political preferences, or prejudices.
Such blur implicates the distrust of facts, of any records, or evidence, and finally, – the blurring of reality in general.
What can documentary filmmaking counterpose in this situation? On the one hand, it is always accompanied by the pathos of truth. On the other hand, this is exactly what makes it an ideal instrument, a medium of propaganda.
The purpose of the discussion is problematization of the concept of propaganda in contemporary context. Is non-propagandist depiction of war possible in documentary? Are there any boundaries between propaganda and engaged attitude, between propagandist and antagonist?
Participants of the discussion:
Olga Bryukhovetska (PhD in Philosophy) is a Professor at the Cultural Studies Department (National University of «Kyiv-Mohyla Academy»), culture and film theorist. She teaches the courses «Visual Culture», «Theory of Communication», and «Mass Culture».
Mustafa Nayyem is a member of Ukrainian parliament, former journalist, co-founder and editor of Hromadske.tv, former author for the newspapers Kommersant and Ukrainska Pravda, activist of Stop Censorship! movement.
Svetla Turnin (Canada) is a film and culture theorist, co-founder and Executive Director of Cinema Politica. In 2013 she co-edited the book Screening Truth to Power: A Reader on Documentary Activism. Most recently Svetla has been giving workshops and talks on the politics of festival programming, documentary and activism at international festivals and conferences.
Yevhen Fedchenko (PhD in Political Science) is a Professor and Director of the School of Journalism (National University of «Kyiv-Mohyla Academy»), international journalist, co-founder of Stopfake.org. He organized trainings on reporter skills, television news production, documentary production for international NGOs (OSCE, DFID, PRESS NOW).
Pavel Sheremet is Belorussian, Russian, and Ukrainian journalist, author of documentaries Wild Hunting and Wild Hunting – 2, Chechen Diary, 1991 – the Last Year of the Empire, Execution of Saddam. War without Winner etc. He is a Laureate of the OSCE Prize for Journalism and Democracy.
Moderator – Vasyl Cherepanyn
The discussion will take place within the frameworks of International Documentary Human Rights Film Festival Docudays UA.
Admission is free
Supported by ERSTE Stiftung and Charles Stewart Mott Foundation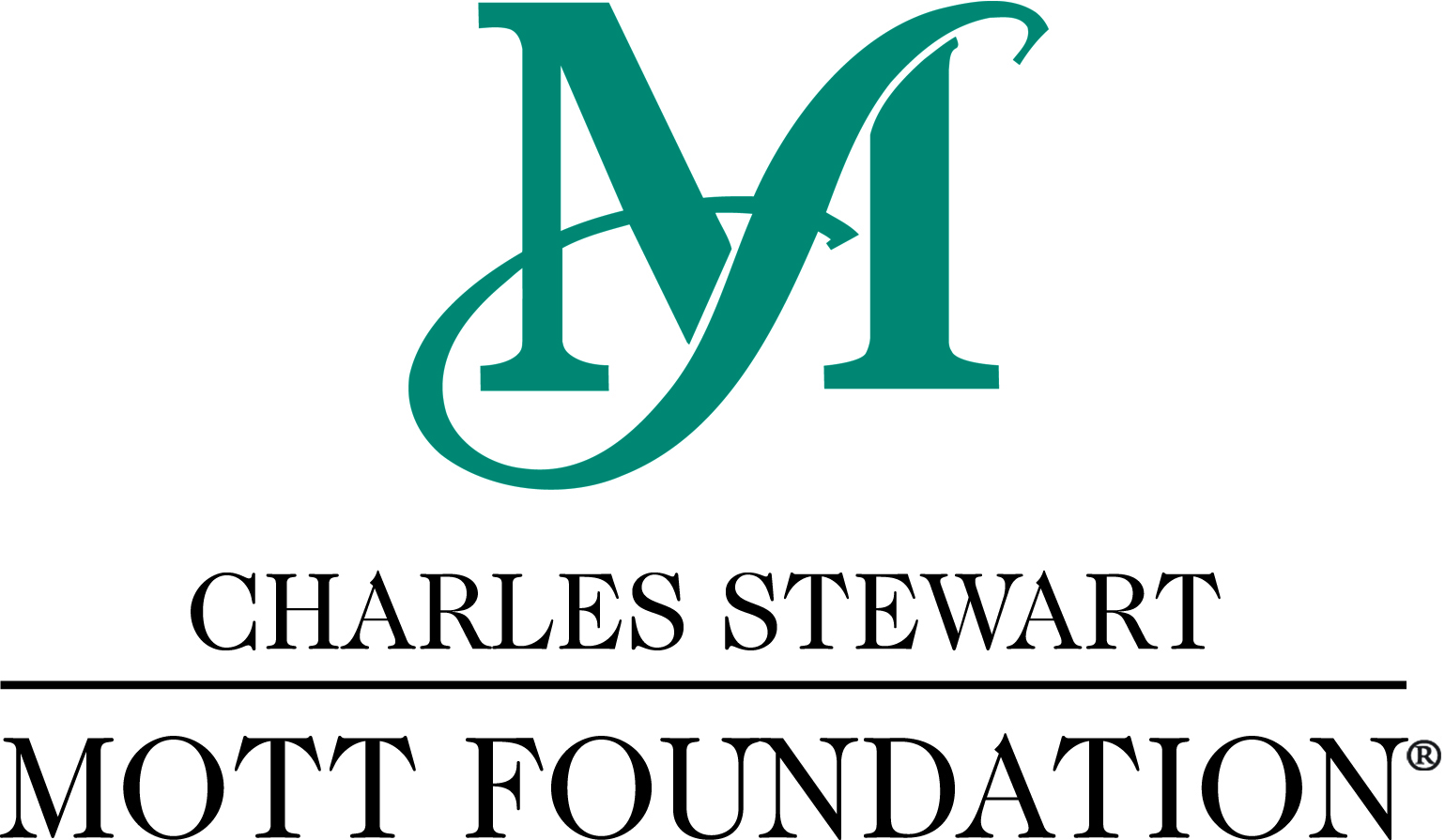 Visual Culture Research Center (VCRC) was founded in 2008 as a platform for collaboration between academic, artistic, and activist communities. VCRC is an independent initiative, which is engaged in publishing and artistic activities, scientific research, organization of public lectures, discussions, and conferences. In 2015 Visual Culture Research Center received the European Cultural Foundation's Princess Margriet Award.
Contacts:
+380631481204 (Nazariy Sovsun)
www.facebook.com/vcrc.org.ua
vcrc@vcrc.org.ua