Friday, 3 July 2015, 19:00
Opening of Motherhood exhibition at Lviv Art Palace
Visual Culture Research Center and Feminist workshop in Lviv invite you to the exhibition Motherhood, which was exposed in March at Visual Culture Research Center (Kyiv) and now will take place at Lviv Art Palace from July 3 untill 19, 2015.
Exhibition Motherhood suggests a feminist perspective on such traditional woman «function» as giving birth and raising a child. Which maternal experiences are hidden from publicity? What efforts have to be made for the sake of formation and development of a new human being? How is the topic of motherhood revealed in the work of female artists, even though giving birth often makes them put creative work on the back burner? What does the potential opportunity of becoming a mother mean to every woman? These and other issues will be questioned in the works of artists from Ukraine, Poland, Russia, Moldova, Hungary, Austria, and Sweden.
Analyzing the role and status of mothers in the society, the exhibition represents motherhood as a hard corporal and mental work that makes our existence possible. The dialogue with mothers is a dialogue with the history of one's own life, which deserves to be a public issue.
Participants:
Oksana Briukhovetska, Anna Fabricius, Tatiana Fiodorova, Marta Frej, Ksenia Gnylytska, Masha Godovannaya, Elżbieta Jabłońska, Alina Jakubenko, Alevtina Kakhidze, Alina Kleitman, Joanna Rajkowska, Emma Thorsander, Marina Vinnik, Anna Witt
Curator
Oksana Briukhovetska
Exhibition will be open every day at the address:
Lviv Art Palace,
Lviv, 17 Kopernika Street
Open hours: 11 a. m. – 6 p. m.
Monday: CLOSED
Admission is free
Organization partner – Feminist workshop
Supported by Heinrich-Böll-Stiftung in Ukraine, Kyiv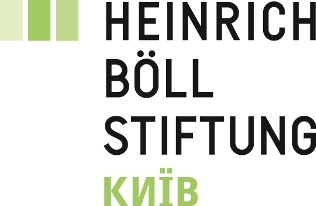 Contacts:
+38 (093) 5536109 (Anna Khvyl)
+38 (093) 8739046 (Julia Zakoliabina)
www.facebook.com/vcrc.org.ua
vcrc@vcrc.org.ua